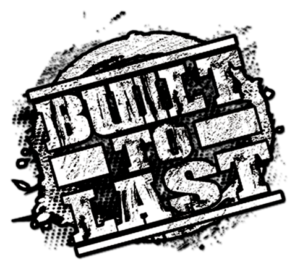 Complete ATV Fender Protection
Unlike other ATV frames, which only provide partial protection, the ATV
Body Armour product provides a unique, patented protection around the front, back, and sides of the ATV. The product, which weighs less than 40lbs., is made out of 16-gauge chrome-moly steel tubing and features added bends for strength and safety features. The tubing is also powder coated in black for added durability and scratch resistance.
Rollover Protection
ATV Body Armour product is a 360-degree round, tubular frame that's designed to protect ATV riders against cattle, trees, rocks and other objects as well as help preventing rollovers, which are a leading cause of injuries for ATV enthusiasts. The ATV Body Armour product was built withcattle ranchers, farmers, and hardcore trail enthusiasts in mind.
The ATV Body Armour product is made with pride in the USA, it is designedto fit all utility (i.e. with cargo racks) ATV brands and models, and thefull kit takes less than 15 minutes to install.
Gary
I wouldn't be without the body armour kit for my atv.
It protects the atv when sorting cattle.
Gary
Yankton, SD
Chris G.
The body armour is unbelievable. I had a heifer go crazy and charge the 4 wheeler and had to push her out to pasture to get the calf and not a scratch. She bent the shifter and brake and never hurt the 4 Wheeler.
Chris G.
Arlington, SD
Jarod Ness (customer)
ATV Body Armour saved a broken leg and a lot of damage to the ATV.
Jarod Ness (customer)
Jeff
ATV Body Armour is a must have for farmers and ranchers. We have had great results with the product. Its easy to mount and very durable. We suggest it to all our customers. It will also extend the life of the ATV. Brandon has been great to work with.
Jeff
Storm Lake Honda
Matt S.
Full Armour kit on a 2007 Honda Rancher 420 The all new ATV Body Armour is a new and unique product we offer to ALL of our customers it offers an unsurpassed amount of protection, durable construction & helps with longevity of the ATV and installs easily! I would recommend it to any ATV owner! It not only offers superior protection for the rider and ATV it also keeps the machine cosmetically sound so when it comes time to trade the ATV will look better resulting in higher trade in values! It's a win win!
Matt S.
ATV Dealer
Jeff Faulkton
Full Armour kit on a 2007 Honda Rancher 420 Strong design works well to protect the four wheeler and the rider while working with cattle. Great idea!
Jeff Faulkton
South Dakota
Jared K.
Full kit on a 2007 Honda Foreman 500 Helps make the machine last when working with cattle on the farm, needed one years ago. A must have for any farmer or rancher.
Jared K.
Strandburg, SD
Ryan M.
Full Armour kit on a 2008 Honda Foreman 500 Holds up good when bumping into cattle. Sturdy outfit. With the side tubes, you don't have to worry about breaking plastic if you rub against something. Wouldn't own an atv without an Armour kit!
Ryan M.
Arlington, SD
Mark L
Full Armour kit on a 2012 Honda Foreman 500 Put the machine to the test sorting cattle. Cows lean onto the side tube instead of beating up the plastic. The front bumper helped stay on a cow instead of the cow getting away. Wish I would've had this kit a few years ago. Going to outfit two more machines.
Mark L
Iroquois, SD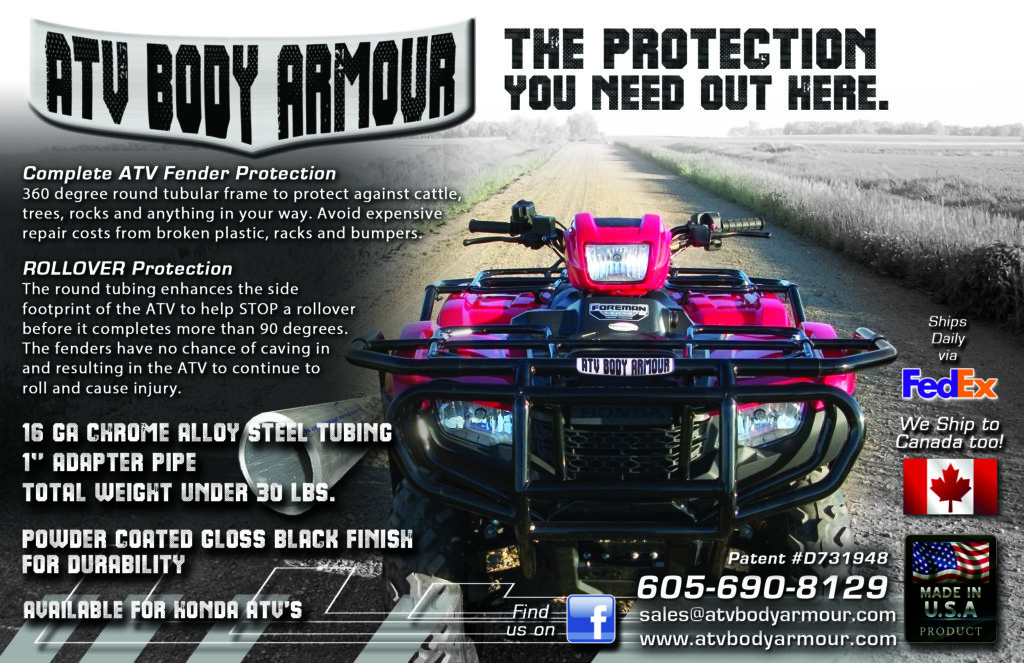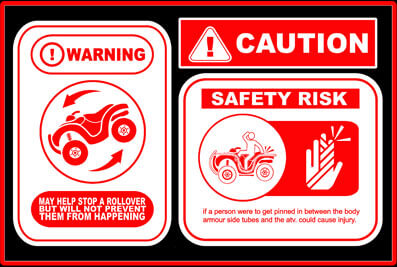 Atv Body Armour
ATV BODY ARMOUR PRODUCTS ARE ONLY AVAILABLE direct through ATV Body Armour or through your local authorized ATV Body Armour dealer. Atv Body Armour Products have a 90 day warranty policy from date of purchase against material defects. The warranty is only valid to the original purchaser. ATV Body Armour is a registered trademark. Copyright 2015. All rights reserved. These materials may not be copied or reproduced in any manner without the written permission of ATV Body Armour, LLC.
ATV parts and accessories are very hard-to-find online with few stores offering these products. However, at ATV Body Armour, you will find the greatest selection of Honda ATV accessories and parts to make your rough and rugged ride one to remember.

Atv Body Armour

We offer a complete catalog of Honda ATV accessories, covering all models and makes currently on the market. As one of the most renowned manufacturers of All Terrain Bikes and Vehicles, Honda is preferred by people the world over for efficiency and performance. A Honda ATV provides everything you need from your ride down the rocky lane. At ATV Body Armour, we ensure that you will experience a smooth ride, even on the trickiest of surfaces.
We provide Armour Kits for different Honda ATV models, including Side and Full Armour kits for theHonda Foreman (2005-2011) Full Armour Kit for the Honda Rancher (2007-2013), Front Bumpers for all Honda ATVs, and others. We also provide ATV Calf Carriers to help farmers carry newborn calves easily and safely, for both the rider and the calf.
Our Side and Full Armour Kits prevent your four-wheeler from damage and improve its appearance as well. In addition, our genuine Honda ATV parts enhance the worth of your vehicle, allowing you to sell it at a better price. Depending on your preferences and needs, you can choose to buy any of these Honda ATV parts online.
With our selection of Honda ATV parts, we make it easy for you to make a decision. Our competitive prices along with the durability and longevity of products allows you to find the perfect product for your needs soon after starting your search.
We ensure that your online buying experience will be a pleasant and easy one. Our products and commitment to customer service makes us the preferred choice for customers looking for ATV parts and accessories.