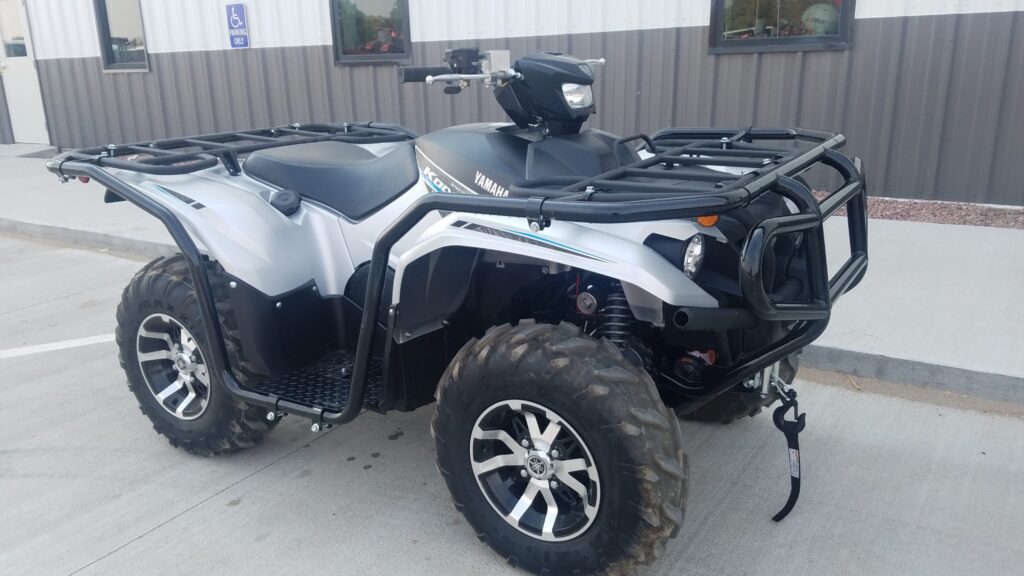 ATV Body Armour Unveils The World's Leading ATV Fender And Rollover Protection Product Manufacturer Launches New Lightweight, Durable Steel Frame To Protect Against Rollovers As Well As Obstacles Such As Cattle, Trees, And Rocks.
ARLINGTON, SD — ATV Body Armour, the world's leading manufacturer of off-road vehicle protection equipment, announced today the release of the new ATV Body Armour product, a 360- degree round tubular frame that's designed to protect ATV riders against cattle, trees, rocks and other objects as well as help preventing rollovers, which are a leading cause of injuries for ATV enthusiasts.
Unlike other ATV frames, which only provide partial protection, the ATV Body Armour product provides a unique, patent-pending protection around the front, back, and sides of the vehicle. The product, which weighs less than 30 lbs., is made out of 16-gauge chrome alloy steel tubing and features added bends for strength. The tubing is also powder coated in black for added durability and scratch resistance. "The ATV Body Armour product was built with cattle ranchers, farmers, and hardcore trail enthusiasts in mind," says Owner Brandon Bunker. "These are the men and women who are using ATVs as a regular part of their day-to-day jobs and activities, and without this product they are more prone to fender and frame damage and rollovers caused from working in close proximity with large animals and riding in and alongside narrow ditches and trails. The added protection gives peace of mind in rugged conditions."
The ATV Body Armour product is made in the USA, it is designed to fit all utility (i.e. with cargo racks) ATV brands and models, and the full kit takes less than 15 minutes to install. The ATV Body Armour product can be purchased at the ATV Armour website (www.ATVBodyArmour.com) for just $550 for the full kit or just $350 for the side kit, and it is available to customers worldwide. Follow ATV Body Armour on Facebook at www.Facebook.com/ATVBodyArmour. About ATV Body Armour ATV Body Armour is the world's leading manufacturer of protective aftermarket equipment for utility ATVs. The company is based in Arlington, SD and ships to customers worldwide.