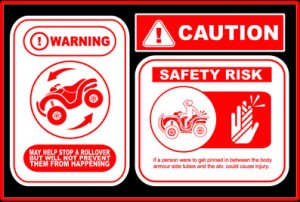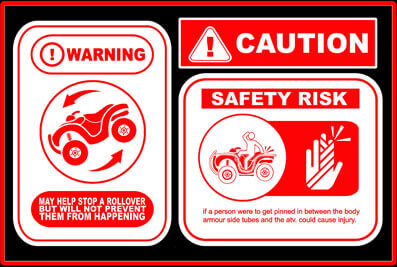 Rider safety is ATV Body Armour's number one priority. Made with high quality materials that
can sustain the pressure of any model ATV's body weight, along with rider weight, you can rest
easy when on the toughest terrain.
Not the easiest of riders? No fear.
The round tube enhances the side footprint of the ATV and acts like an out trigger to prevent
fender buckling and help STOP a rollover from completing more than 90 degrees. Not only does
it protect the ATV from damage, it helps protect the rider from serious injury.
Farmers and ranchers alike know the danger of taking newborn calves away from Mom, or
relocating bulls and steers to new pastures. With ATV Body Armour, having something between
you and that 1,500lbs of angry animal instinct can be a life saver! Although most aftermarket
bumpers that are flimsily attached to existing racks or bumpers, ATV Body Armour is mounted
directly to the frame to offer peace of mind protection.
httpss://youtu.be/JJ3Il0e7h1w